GHigha: Green H2 for the Isle of Gigha
The Challenge
The Isle of Gigha (IoG) is a community-owned island in Scotland. The islanders meet most of their electrical demands with community-owned, grid-connected wind turbines of a total installed capacity of 1.005 MW. However, the low voltage subsea cables connecting the island to the National Grid limits energy exports to 1MW and is prone to faults due to network stability issues. This is preventing the island from fully utilising its renewable energy potential.
The Project
BPP assessed the techno-economic feasibility of the implementation of a Green H2 facility with a dedicated fresh-water production system, supplied by power from new wind turbines and complemented by a solar power plant. In doing so, BPP developed an innovative design for a Green Hydrogen Production system.
Highlights of the design:
Used sustainable and high-capacity Iron Redox Flow Batteries (IRFBs)
Thermal based desalination system using seawater, which recycled exhausted heat from water electrolysis
Optimal hydrogen storage and transportation solutions assessed
The Results
The project provides industry with a novel and competitive Green Hydrogen Production System, which maximises the use of local resources and existing infrastructure by integrating key emerging technologies into a unique design.
System benefits:
Improved use of local energy resources
Helps to balance the electrical grid
Utilises existing island infrastructure
Economic savings by negating need to upgrade subsea power cables and from reduced need for fuel and electricity imports
Funders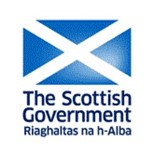 Our Partners
Expertise
Renewable Integration Feasibility Studies
Hydrogen FEED Study
Microgrid Connectivity Analysis
Integrating Green Hydrogen in Local Industry
Related Sectors