Inter-Array Cable Layout
BPP Renewables has developed and tested robust optimisation schemes to enable power loss, cable cost and risk reduction from different turbine layouts to be tested. The optimisation includes all key factors including cable size, turbine positions, conductor material, burial depth, junction boxes, sub-stations, wind and wave conditions and ambient sea temperature.
Let BPP help you determine optimisation options for your wind farm layout.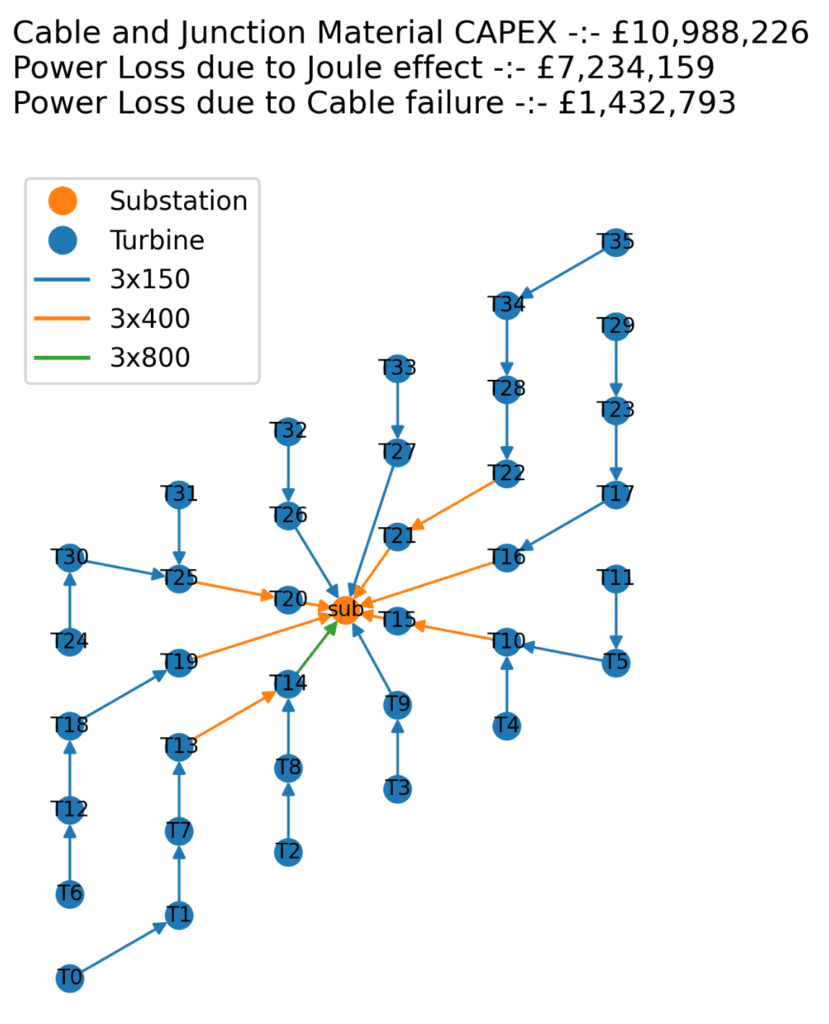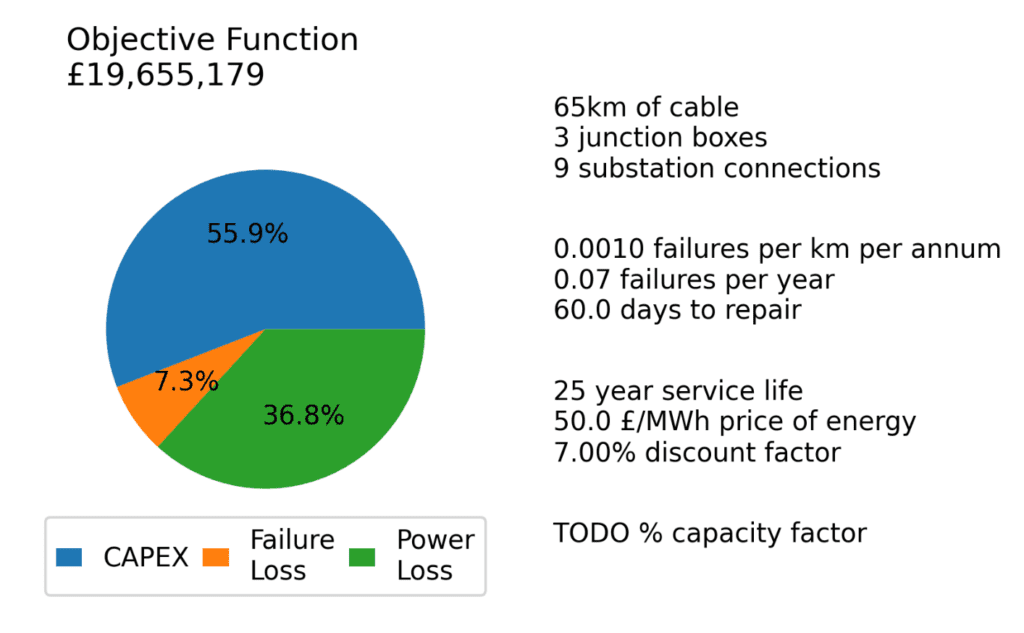 Example of Inter-array Cable Optimisation
More Floating Wind Farms topics